Gaming
Cyberpunk 2077: Every Edgerunners Reference
Did you follow all of these Edgerunners hints?
Cyberpunk: Edgerunners is one of the best TV shows based on a video game ever. The art style, voice acting, and plot are all amazing. Cyberpunk 2077 came back to life after the 13-episode drama ended.
It was only natural that CD Projekt Red saw a chance to make money off of the Edgerunners' popularity. The story of David Martinez and his friends began in 2076, one year before the main story. This meant that there was a lot of room to include Easter eggs and other references to the show without confusing the plot. If you like Edgerunners, these are the themes you can find in the game.
David's Ripperdoc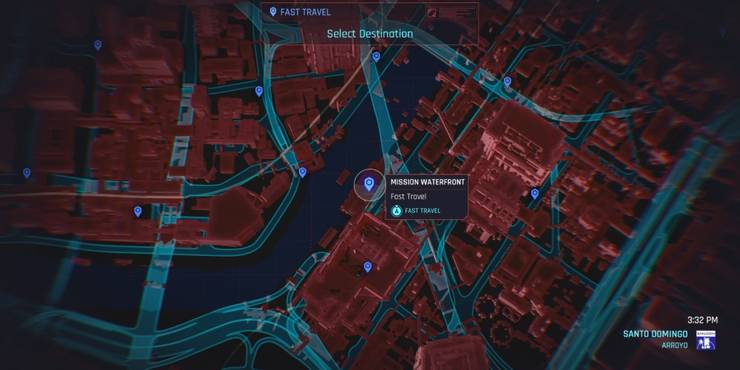 The first time you see David Martinez on the show, he is just a good-hearted kid who is being picked on while living with his single mother in Night City.
David likes to have fun and get into trouble like most kids his age. One way he does that is by going to see Doc, the neighborhood ripperdoc, and trying out his new BDs. By the time the game starts in 2077, Doc is no longer in business. You can still find his office in the Santo Domingo District, though.
Jacked And Coke Bar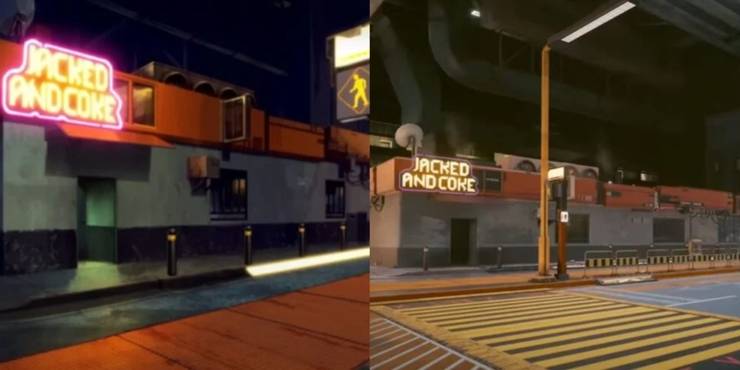 A lot of the time, Mercs in Night City are given dangerous jobs like killing people or getting tech back. Most of the time, these jobs are given to mercenaries in relaxed places like restaurants and bars.
While David and his team were on Edgerunners, they met a client who asked them to get some data. They meet the client at the Tigerclaws-owned Jacked and Coke Bar. The bar is in Heywood, which is in the Vista Del Rey neighborhood.
JK's BD Lab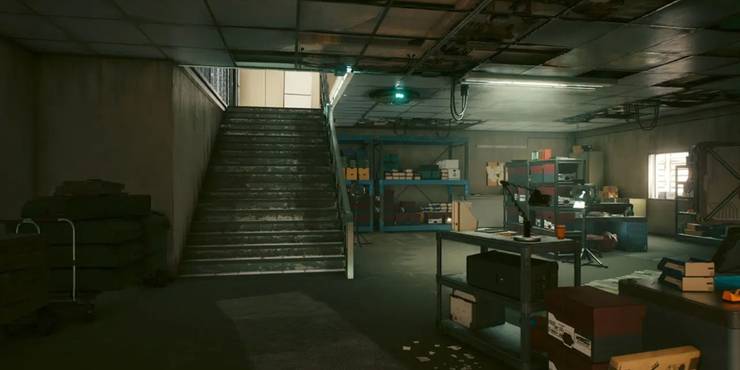 As the story of Edgerunners goes on, David and his crew meet Jimmy Kurosaki, a famous brain dance producer. They don't get along at first, but then they work together to finish the task that brought them together in the first place.
In the show, JK died, but his BD lab is still around. You can find it in the game by going to Northside in the Watson neighborhood. Of course, there are new people in charge of the BD lab.
Rebecca And Pilar's Apartment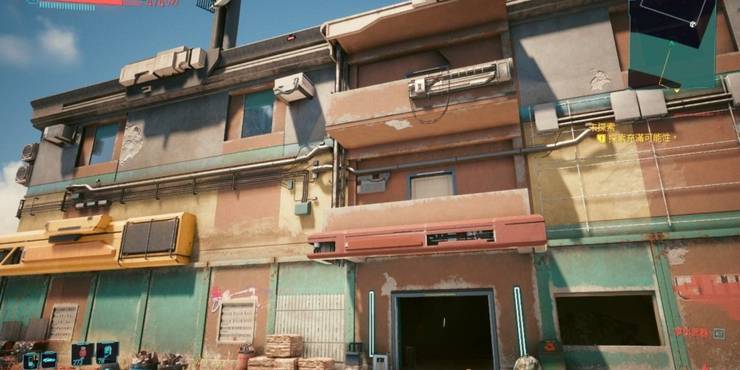 Pilar and Rebecca are two of the funniest and strangest people on Edgerunners. The brother and sister work together on David's crew and share everything, even their home.
Edgerunners fans became very attached to these characters during their time on the show, which makes sense. If that sounds like you, you'll be happy to know that their apartment building can be found on Northside in the Watson district. Depending on how far along you are in the game, you might even be able to get inside.
Kiwi's Apartment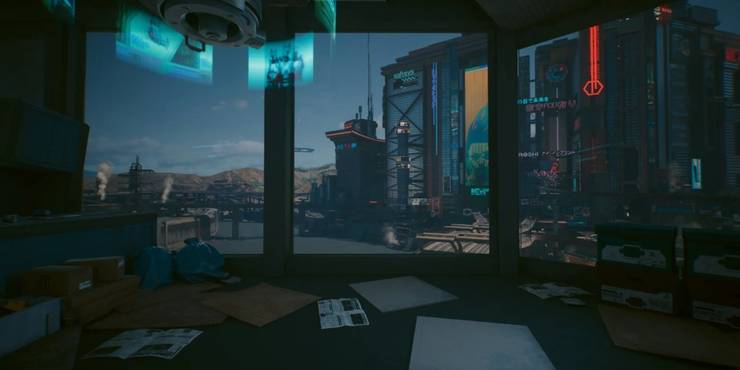 Kiwi was a member of David's Edgerunners. He was a smart, dangerous, and sneaky netrunner. Even though she didn't say much, betraying her team made most show fans dislike her.
But she made up for it near the end before finally falling flat. It's totally okay if you don't like her or can't forgive her. Still, you can find her room in the game by going to Watson in Kabuki. If you quickly get to Sutter St. and turn left, you'll see a tall building with glass walls that is her apartment building. Take the lift inside to the 13th floor.
Turbo Bar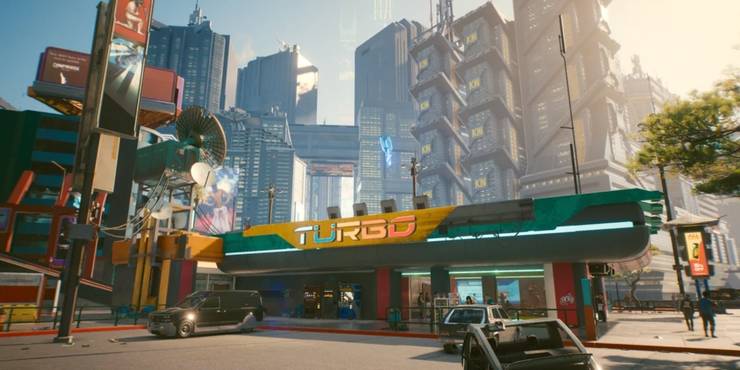 Turbo Bar is a lively, bright, and colorful bar where Edgerunners celebrate and hang out after a task goes well. It shows up a few times in the show, and you can also find it in the game.
Just go to Japantown in the Westbrook neighborhood, which is close to Megabuilding Eight's fast travel stop. You can hang out at the bar where David and the Edgerunners had a party if you follow these steps.
Lucy's Rooftop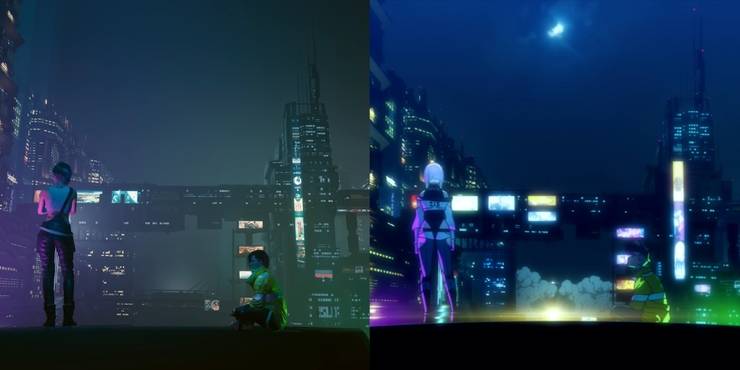 Lucy is one of the most important characters in the TV show Edgerunners, and she is also David Martinez's key love interest. Besides that, she is a big part of why the story goes the way it does.
Lucy is followed by the show to a number of places, including her apartment. Her flat building is across the street from Turbos Bar. The building is not approachable, which is a shame. To get to her attic, you can still climb up the side of the building. This is where one of the most famous scenes in the show takes place. It's also nice to see the view in Flappy Bird.
David Martinez's Apartment Building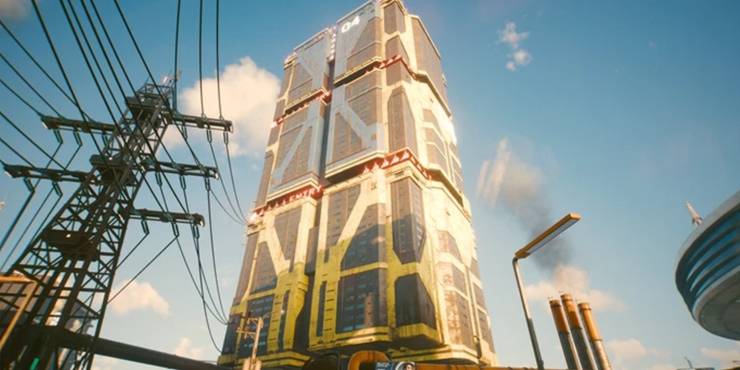 David is a high school student living with his mom in one of Night City's many megabuildings at the beginning of the show. He and his mom lived in a megabuilding that looks a lot like one of V's old flats. But those are two different buildings in two different places.
Going to Arroyo in the Santo Domingo District will lead you to David's apartment building. David's apartment building is Megabuilding four. If you look behind the locked door, you can see the Edgerunners logo drawn on the wall next to a trash can. There is a Blu-ray disc in the trash can that plays a scene from the anime and starts a side quest.
David's Drink At The Afterlife Bar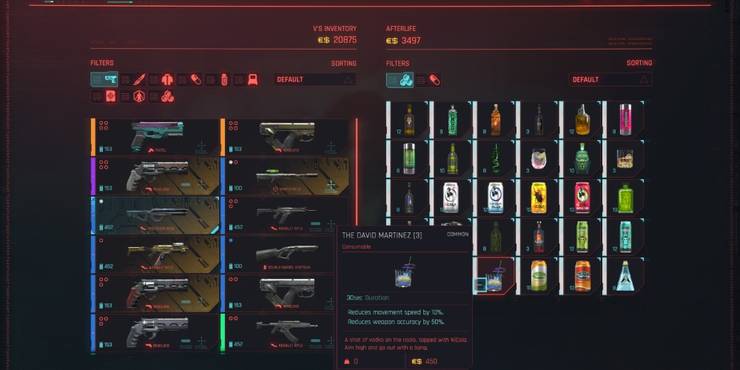 You already know that at Rogue's bar, a drink is named after a Night City tale to honor them. Johnny Silverhand got one, and so did Jackie Welles, V's friend who died on The Heist operation.
Ever since what happened at the end of Edgerunners, it's not a surprise that David Martinez would have a drink at Rogue's bar, which is named after him. He became a Night City Legend. You can look for the drink, buy it, and drink it to remember the great David Martinez.
Rebecca's Shotgun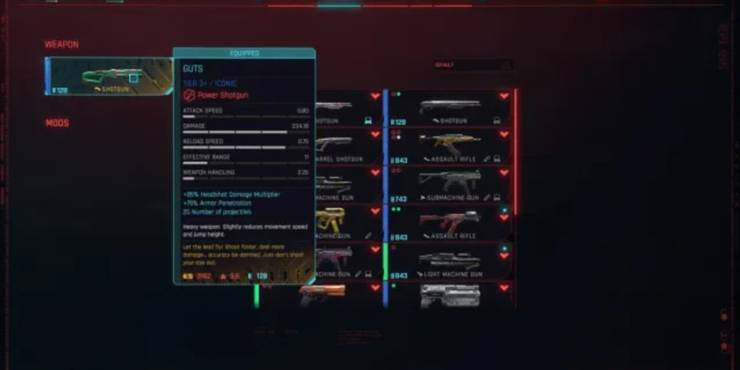 Rebecca is without a doubt one of the best Cyberpunk figures. Because of how she looks, acts, and attitude toward everything, from friendship to murder, she is a legendary character in the Cyberpunk world.
Because she is such a lively and explosive character, it's not a surprise that she has a big, damaging, and bright shotgun that she uses to do a lot of damage to her enemies in the show. Your friend Rebecca's gun, Guts, can be found at the top of the Corpo Plaza. You can use this weapon to honor one of the best characters on the show. It's also a cool tool to have in the game.
David And Lucy's Apartment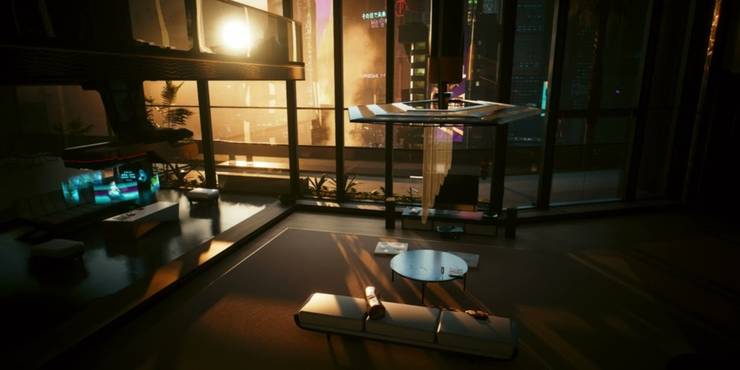 After David and Lucy meet on Edgerunners, they have a string of good luck with jobs that let them move into a beautiful high-end apartment that is shown a few times in the show.
In Cyberpunk 2077, after one of the game's ends, you will buy an apartment that looks a lot like the one David and Lucy live in. The houses are in two different places, so they can't be the same. It is still a nice nod to the show, though.
David Martinez's Iconic Edgerunners Jacket
You will start a side quest for a character named El Capitan once you have found David's first room and found the Edgerunners symbol on the wall next to the trash can with a BD recording of an anime scene.
During the side quest, a character named Falco will send you a message. Falco was a prominent part of David's Edgerunners crew on the show and one of the few people who made it out alive. At the end of the side quest, David's famous Edgerunners jacket will be given to you as the best Edgerunners Easter egg in Cyberpunk 2077. You can even wear it.